Magic is ideal for your corporate conference, trade show, reception or open day. A tailor made performance can be created that will leave your clients both entertained and impressed.
Magic can be used not only to entertain and impress your clients, it can also be used to promote your product. Leaving potential clients associating your product or service with an unforgettable experience.
Below are a list of just some of the clients who have used Scott's services past and present.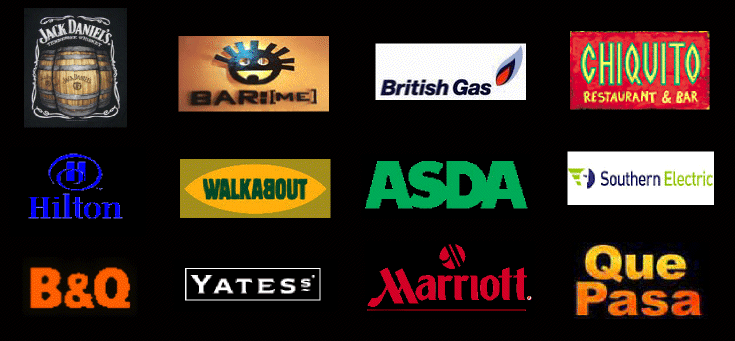 Magical Miracles Contact Details - Tel: 0800 118 2588 or Email your entertainment enquiry here
CORPORATE MAGICIAN - MAGICIAN PORTSMOUTH - MAGICIAN FAREHAM - MAGICIAN SOUTHAMPTON - MAGICIAN BOURNEMOUTH - MAGICIAN BRIGHTON - MAGICIAN GUILDFORD - MAGICIAN CHICHESTER - MAGICIAN PETERSFIELD - MAGICIAN HAMPSHIRE - MAGICIAN LONDON - MAGICIAN POOLE - MAGICIAN HAVANT - MAGICIAN PETERSFIELD - MAGICIAN WINCHESTER - MAGICIAN BASINGSTOKE - MAGICIAN BOURNEMOUTH - MAGICIAN WEST SUSSEX - MAGICIAN DORSET - MAGICIAN - WILTSHIRE - MAGICIAN BERKSHIRE - MAGICIAN LONDON - WEDDING MAGICIAN - CORPORATE MAGICIAN - PARTY MAGICIAN - RESTAURANT MAGICIAN - MAGIC ENTERTAINMENT - MAGIC PORTSMOUTH - WEDDING ENTERTAINMENT - PORTSMOUTH MAGIC CIRCLE - PORTSMOUTH MAGICMAN - MAGIC IN PORTSMOUTH - HIRE MAGICIAN PORTSMOUTH - CLOSE UP MAGIC PORTSMOUTH - TABLE MAGICIAN SOUTHAMPTON - MAGICAL ENTERTAINMENT PORTSMOUTH - GOSPORT MAGICIAN - MAGICIANS IN PORTSMOUTH - MAGIC PORTSMOUTH - MAGIC FOR HIRE PORTSMOUTH - MAGIC AT PARTIES PORTSMOUTH, SOUTHAMPTON, HAMPSHIRE, WEST SUSSEX, DORSET, SURREY